The Contest Is Now Closed, Thank You To All Who Participated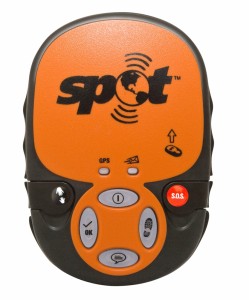 We are extremely pleased to announce that we are giving away a SPOT Satellite GPS Messenger tracking device and one year of the basic service plan for free. This GPS tracking device generally retails for $150 and the service plan goes for $99. Entering is breeze, and with five different ways to enter there is plenty of opportunity to increase your chances of winning.
Contest Dates: March 8 12:01 AM EST – June 30 11:59 PM EST
Who May Enter: Anyone capable of receiving mail from the United States Postal Service
Who Wins: The winner will be chosen using Random.org and will be contacted via email. Each winner has two days to respond to the email, after which a new winner will be chosen using Random.org.
Contest Quicklink Menu
Ways to Enter
There are no less than 6 different ways to enter to win this contest. The first is by far the easiest and it is:
We have made this the easiest way to enter the contest because we wanted to make sure that everyone who had an email address and wanted to win one of these devices would be able to do so.
Only one (1) comment per entrant will be counted.
In addition to making it easy and simple for anyone to enter the contest, we also wanted to give people who really wanted to win a few additional options to enter the contest. So here are three easy ways that you can earn some extra points without too much additional work on your part while helping us get the word out about this contest. They are:
Follow me on twitter and tweet about this contest, 1 point. Please feel free to tweet once a day for a total of 31 possible points. Your tweet should look something like this:

Win a free SPOT Satellite GPS Tracker! To enter, see http://bit.ly/SPOTContest and RT #FreeSpotSatelliteMessenger @GPSJoe

Join our Facebook Group, 2 points.
Our Facebook Group widgets can be found on the sidebar.
If you make use of one of these two ways of entering you must let us know about them using the entry form at the bottom of the page. Only entries entered into the form found at the bottom of this page will be count for the purposes of this contest.
The final two ways to enter the contest require you to have a website or blog of your own and might require some extra thought on your part, but they also let you win the most points. They are:
Link to this page from your website or blog to get the word out to your readers about this contest, 10 points.
Write a 300 word article about why you want to win the SPOT GPS Tracker on your personal website or blog, with a link to this post and to one other page on this site that you found interesting or useful, 30 points.
We want as many people to know about this opportunity as possible, so if you already have a blog or website we would love it if you would tell others about our contest. A simple link in any post or article will meet the requirements of the first bullet listed immediately above. The reasoning behind the second option is that some of your readers might be unfamiliar with the SPOT GPS Satellite Messenger and might not know why they may want to win it from a simple link in a post, so sharing with them your reasoning will help them understand why they might want to win it for themselves.
And finally, we are always looking for feedback on the content we create here at GPS For Today, so letting us know what content we have created that is useful or interesting will help us create better, more interesting, and more useful content in the future.
A quick word about linking: Please feel free to use your discretion when choosing the text of the links to our site. We would greatly appreciate links that have an anchor text relating to the content of the page you are linking to, but we understand that sometimes it can be cumbersome editorially to do so. If you need some examples of how to create anchor text that relates to the content of a post, here are some examples:
These are also some of our most informative and more interesting posts, so if you are looking for a place to start in your search I would recommend starting with these.
If you choose one of the link entries please be sure to add your entry using the form found at the bottom of this page. Only entries entered through this form will be counted for the contest.
For every point you earn you get another chance to win. If you were to complete all 5 entry methods completely you would have a total of 74 chances to win! The winner will be picked by drawing a number at random from random.org.
Again, once you have completed an entry method other than commenting on the announcement post please use the entry form below to let us know about it. Because of the scale of this contest we cannot count entries that are NOT entered into the entry form found below. Thank you and good luck!
The Contest Is Now Closed, Thank You To All Who Participated